Archive for category Publishing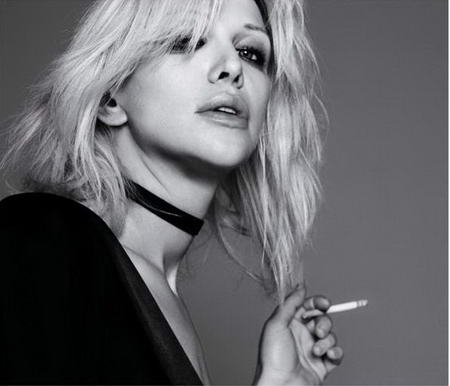 In 2000 Courtney Love made a speech at a music conference. She got out her calculator and demonstrated what happens when a band signs a dream deal with a major label and has a hit album: the label makes an average of $6.6 million and the band makes an average of $0. The way things are structured in those deals, all of the costs of recording and promoting an album are passed back to the artist, and unless the band has multiple hit albums in a row they don't actually make money.
This is not to say that the band isn't living a suitably Hollywood lifestyle–touring and enjoying the trimmings of success–or that they might not benefit in the long run from having their identity erected to 'household name' status above the deafening din of all of the other aspiring musicians in the world. The major labels have built networks of promotional resources around themselves precisely for that purpose.
However, almost ten years after Love's math class, the sea change in the music industry has lumbered forward. File sharing has won: physical product and the 'brick-and-mortar' stores that stock it are no longer necessary. All the filler labels used to cram onto CD-length albums is systematically ignored now that legal and illegal digital downloads are the norm. The majors have eaten up the rosters of even more independent boutique labels, destroying the influence of some of the innovative thinkers of those startups in an attempt to eliminate street-level competition.  Sony and BMG merged, bringing the major label count down to four…that is, four clumsy multinational giants plagued with red tape and corporate approval hierarchies in a business that is utterly out of touch with 'what the kids want' because gut-level instincts have given way to copycat marketing models.
Essentially, it's become common knowledge among insiders that for the foreseeable future, the major labels are going to be good for one type of music: music mass-marketed to 11-year old American or British girls. The artists doing that kind of music are often primarily concerned with fame, so they're not thinking much about the money, assuming it will follow.  They will rarely make a cut of the most potentially lucrative income source–writing royalties–because the labels will bring in professional writers who will come up with commercially viable material…or at least material that the radio stations will throw their support behind when they see writers with a track record of radio hits in the credits.
The labels all have sister companies in the music publishing world (Sony has Sony ATV Publishing; Warner has Warner-Chappell Publishing; EMI has EMI Music Publishing) that represent hit-making writers, and the cut those companies make gets routed back into the machine. It is true that often, however, the artist's manager will insist that their non-writing artist come up with a line or two in a verse so that they'll be cut in to the royalties at least in a minor way…and with their name in those credits, they'll be perceived by fans as a singer-songwriter. (And this eventually leads to non-writing artists being offered lucrative publishing contracts, if their records are selling well.)
If you're doing music aimed at anyone other than tweens, it's probably a safer bet to stay indie, own everything and work hard to cultivate a solid grassroots fanbase.  At this point in time, the majors are hemorrhaging money, so they expect artists with loftier musical ambitions to have done their own 'artist development'…ie come up with their own image and styling; work out the details of their stage show; write some hit songs and grow an audience.  So, ironically, if you do find yourself in the middle of a bidding war between the majors you may realize there's not much more they can do for you. You might as well keep 100% of your profits rather than turn over 50-90% of your profits to somebody who didn't show their support by investing in your potential earlier on.
There is no one 'evil person' at the helm of all of this financial deception. Artists are often focused on making their music and consider themselves not particularly business-minded, so they ignore the work they need to do to educate themselves.
Many execs at labels and publishing companies are failed artists, or people who dreamed of being artists but never believed in themselves enough to give it a real shot.  They want to stay involved in the industry, for the love of music or the cool factor, but how many execs could possibly have the instincts of industry legends like Atlantic Records founder Ahmet Ertegun, a man whose understanding and raw passion for music led him to build a diverse stable of equally legendary artists?
These days there are so many jobs on the line in these multinational record companies, risk-taking of any kind has consequences…hence the constant references to existing successes: 'make a track like Bleeding Love by Leona Lewis.'  And the writers and producers all scamper off to study how the reference song is constructed, coming back with paler and paler imitations; further and further from what a hit song is supposed to be: an epiphany.
It's a simple fact of the economy that growing a band on a global scale over a series of albums is now financially impossible. So, as Howard Jones would say, no one is to blame. I suppose you could waste your time blaming the forward march of technology, specifically mp3 compression and high-speed internet, the way the advent of sampling was once demonized. But industry guru Bob Lefsetz, for example, trumpets on a daily basis in his blog that the majors are on their last legs because they constantly miss the boat by fighting technology rather than finding ways to capitalize on it.  He also repeats relentlessly: be a good, original musician; write good, original songs; do it because you love it and not because you're looking to get rich.  In other words, Build It And They Will Come.
I think most musicians commit to their vocation at an early age with the erroneous belief that a good song by someone with a great voice becomes a hit because everybody in the industry goes out of their way to make it so in the name of sharing exceptional new music.  Most music fans who are industry outsiders exist their whole lives believing that this is so.  They may have heard that the entertainment industry is full of sharks, or that it's a hustle, but people rarely hear concrete explanations of shady practices.
A few things to think about when considering signing with a label, publishing company or manager:
– Most radio stations are corporate entities now, often with multinational parent companies, and they have strict 'formats' detailing specific parameters (style, length, song structure) for what they play.  The major labels have departments that feed the stations with material, and the stations trust the labels to bring content their listeners will be excited about.  If you go the indie route, expect to pay an independent radio promoter several thousand dollars per month, per song, to try to get your material played on a specific format.  The success rate for the investment is lower than if you are with a label.  Material rarely gets in the door without a promoter. Whether radio is important anymore, with YouTube promoting most music, is another discussion entirely.
– If you do not live in the country where the head office of the label or publishing company you're interested in is located, you will be trying to attract the attention of executives who have limited power over their artists' destinies.  In other words, if you sign with EMI in any country other than the UK or you sign with Universal, Warner or Sony in any country other than the US, your music will never be released in other countries unless the head offices there can be persuaded to back you as well. Writers signed to the offices of major publishing companies in countries other than the US or UK have their material pitched for use in movies, television and ads after domestic writers' material is pitched as the head office stands to make less of a cut on foreign writers' material.
– It's critical to get the right fit: if you sign to the biggest label or publishing company because of their clout, and the individuals working at that office are not particularly excited about your music, you may find your project constantly blocked or shelved.  Then it's a waiting game to be released from your contract so your career can move forward. It's also not unheard of for labels to sign artists with no intention of putting out their music…rather, the goal was to eliminate competition in the genre of one of the company's existing artists.
– The same goes for managers.  If you sign to the most powerful manager in your city–paying them 20% of your income for a period of years–make sure that they're interested enough in your career that you are a priority for them. If that manager has another artist that blows up worldwide, you may find your needs ignored.  It's often better to be self-managed than managed by the wrong person.
– Because of their unique position negotiating contracts between parties in the industry, music lawyers know most of the players…be they labels, managers, publishers, producers, artists or writers. Often lawyers will help people network with each other, but watch out for biases and vested interests.
– Owning all of your publishing on a hit song can be very lucrative, however owning 100% of a song that isn't being pushed to the right artists or advertisers is owning one hundred percent of nothing. The right publisher can help you make a living by pitching your material and setting up writing opportunities with artists.  However if a television series is looking to use one of your songs, for example, they must clear its use with all parties who own a share. The more parties involved and the bigger the publishers, the more red tape…making it too much of a hassle for some agencies to bother with.